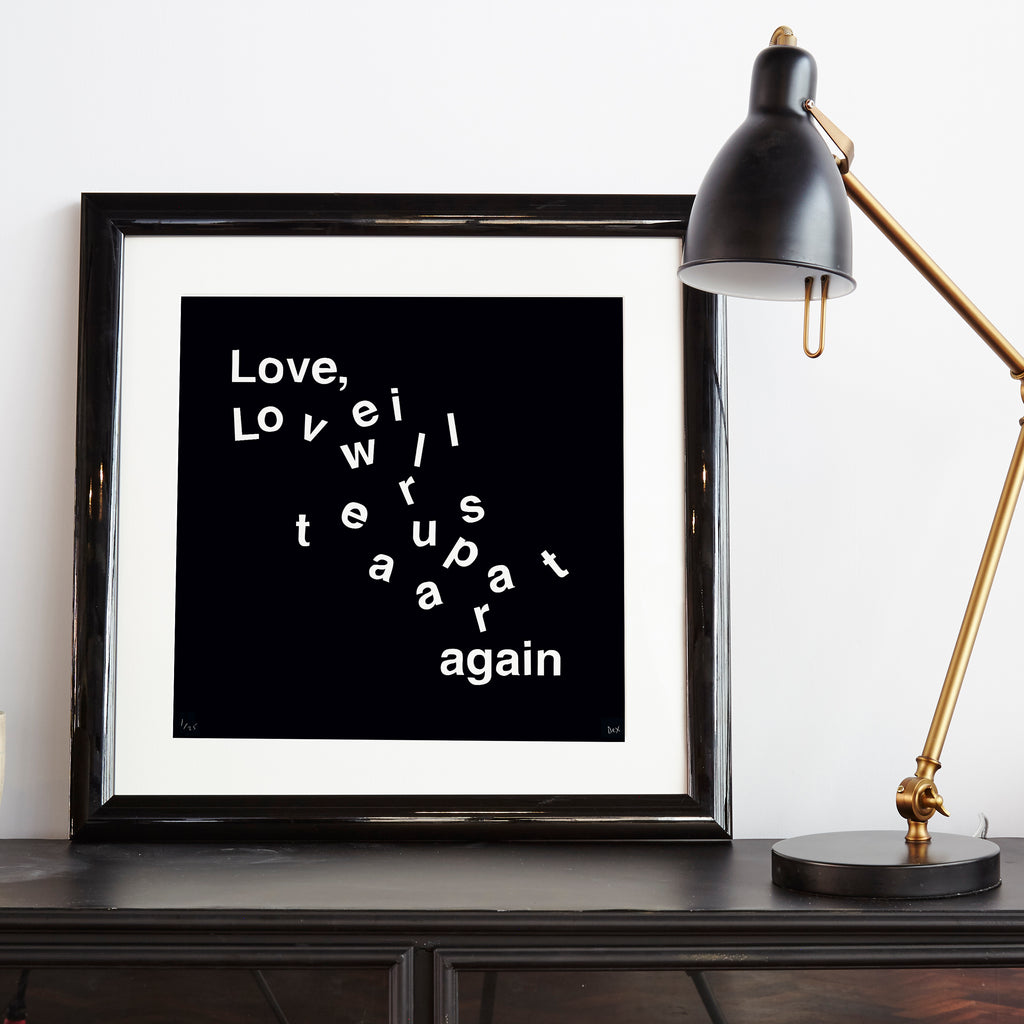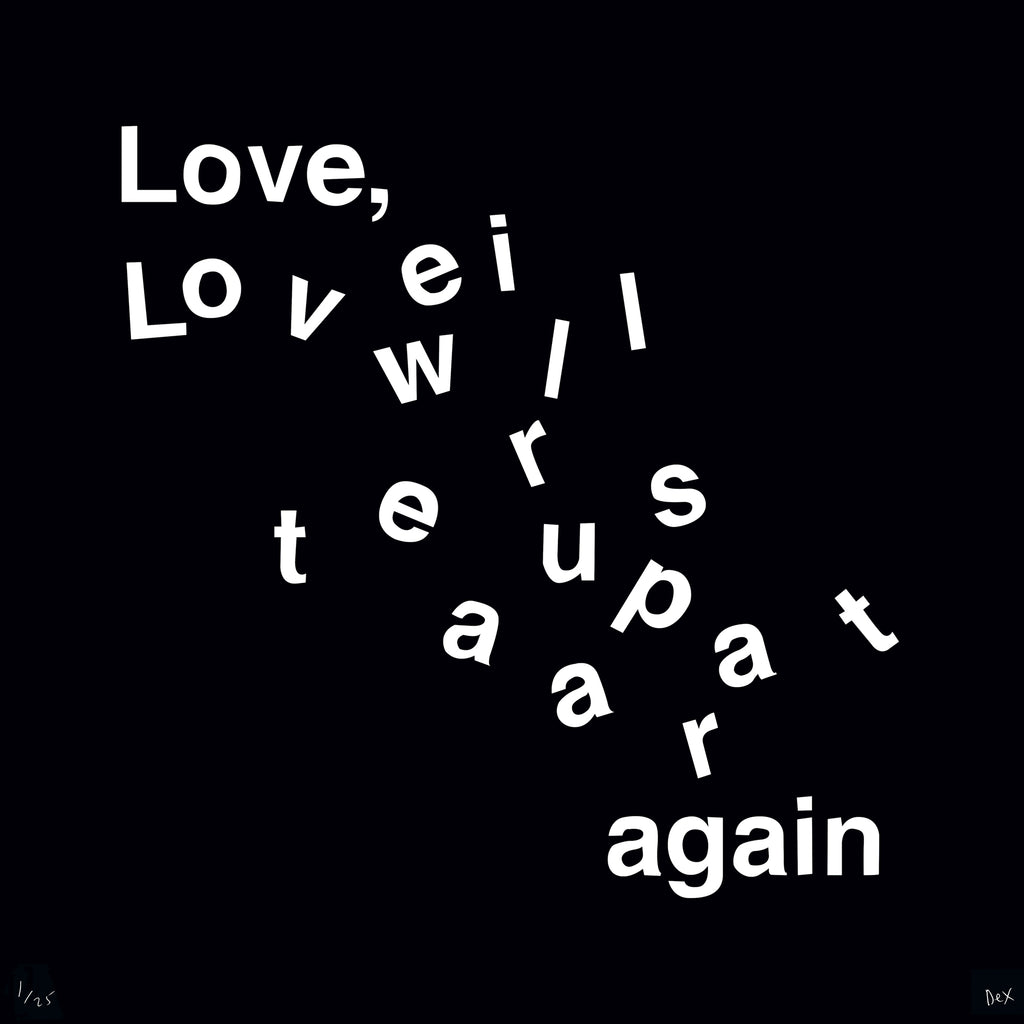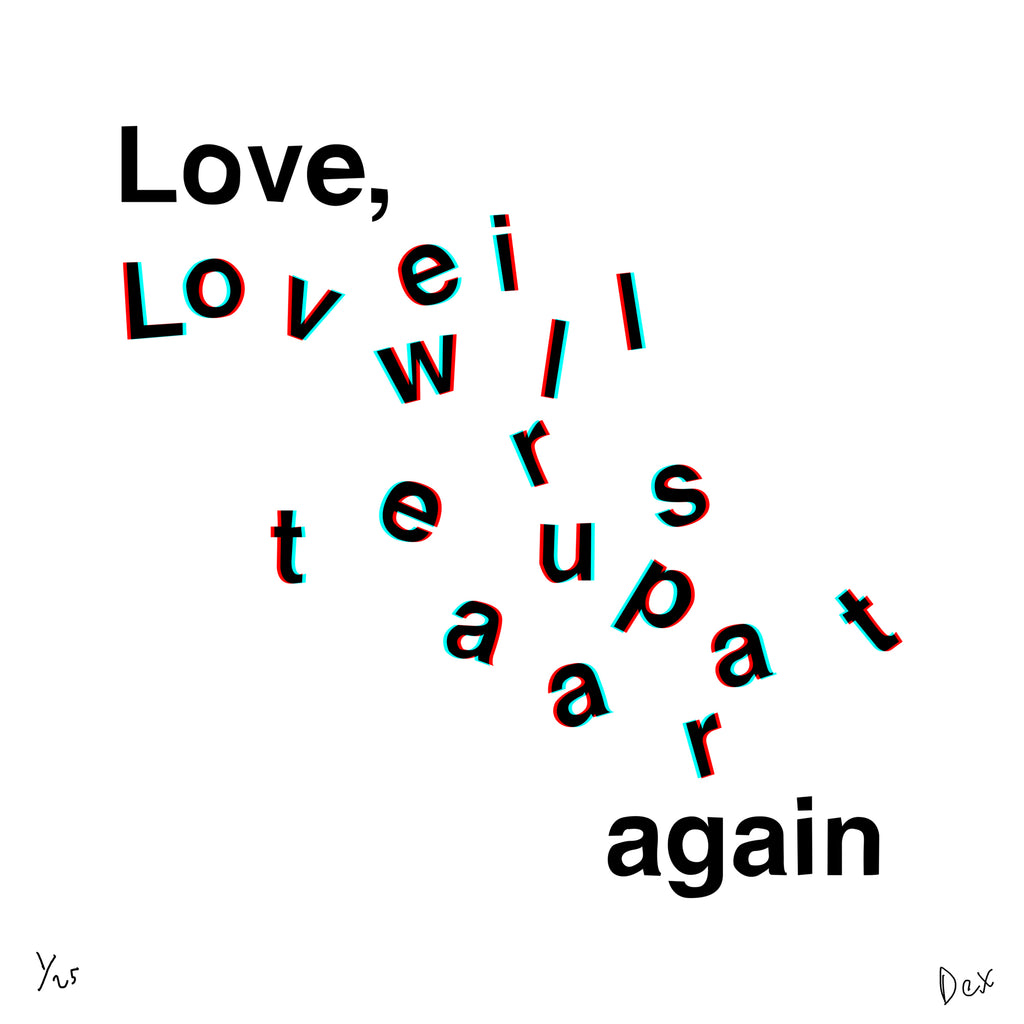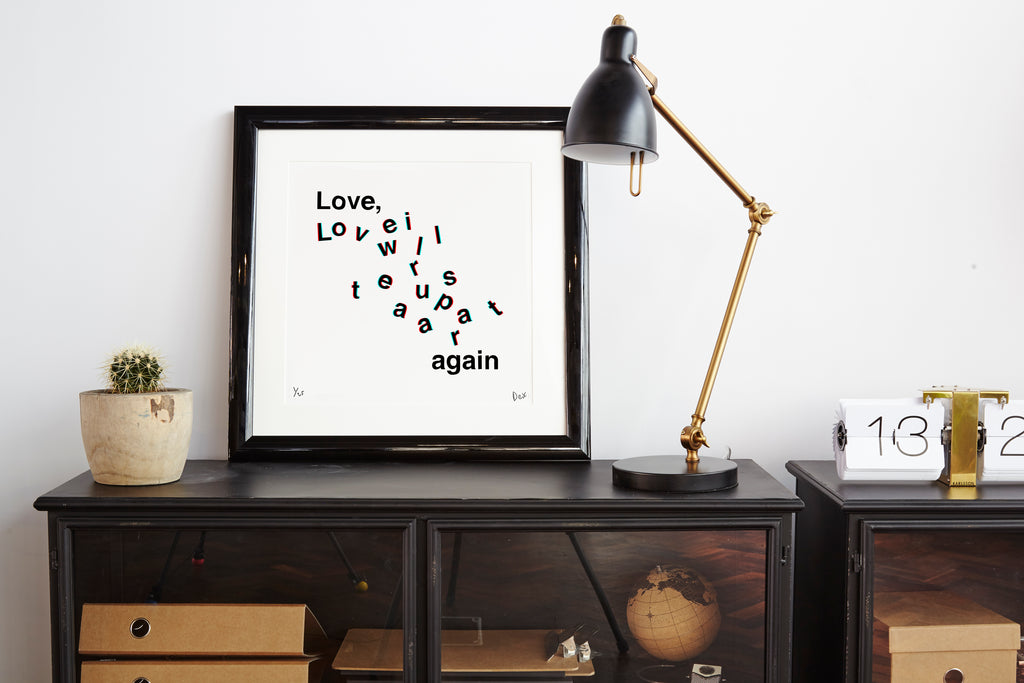 Love Will Tear Us Apart
Lyrics by Joy Division. One of a series of limited prints underscoring some of the most iconic lyrics ever penned. Edition of 25.
A jet black giclée print. 
Or in white, using bold RGB colours to create a retro 3D effect.
Each order of the white version ships with a pair of Red/Blue 3D Anaglyph Glasses.
40cm by 40cm.
Sold unframed.