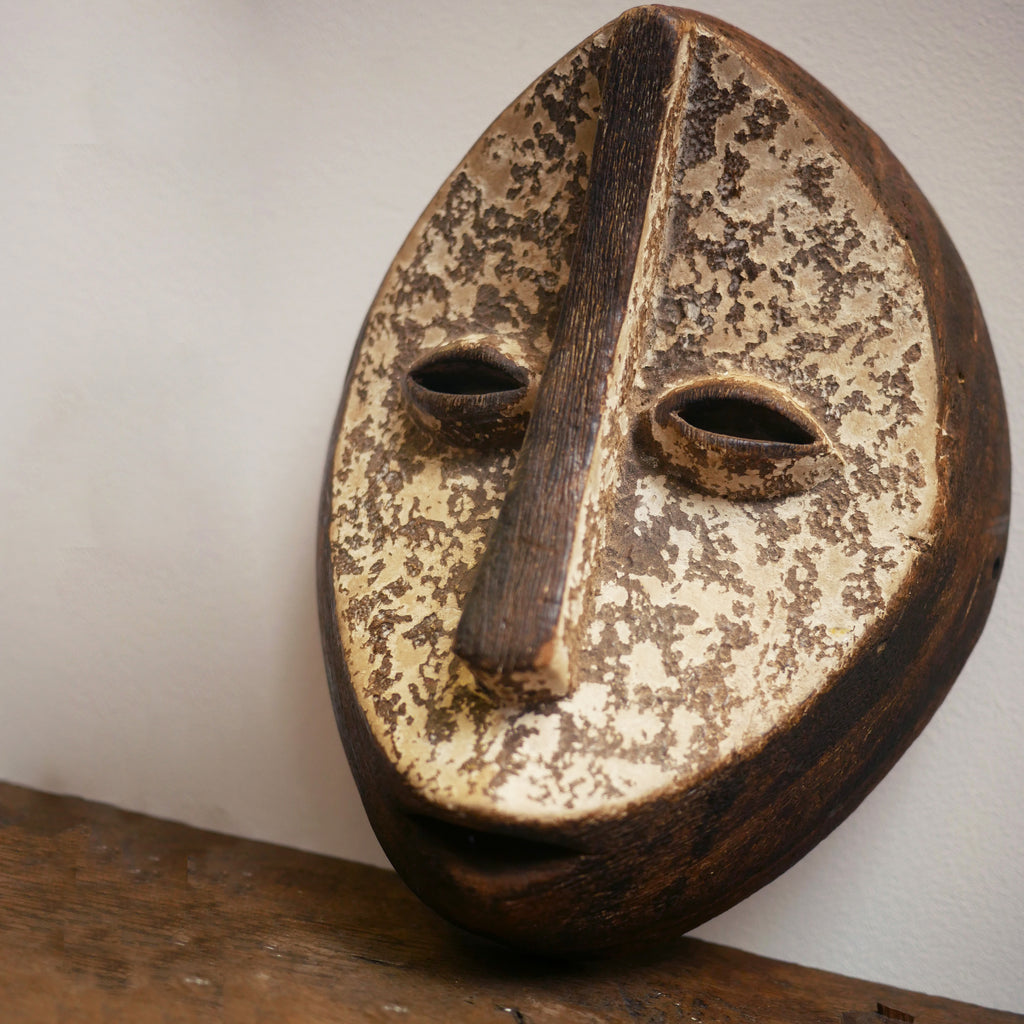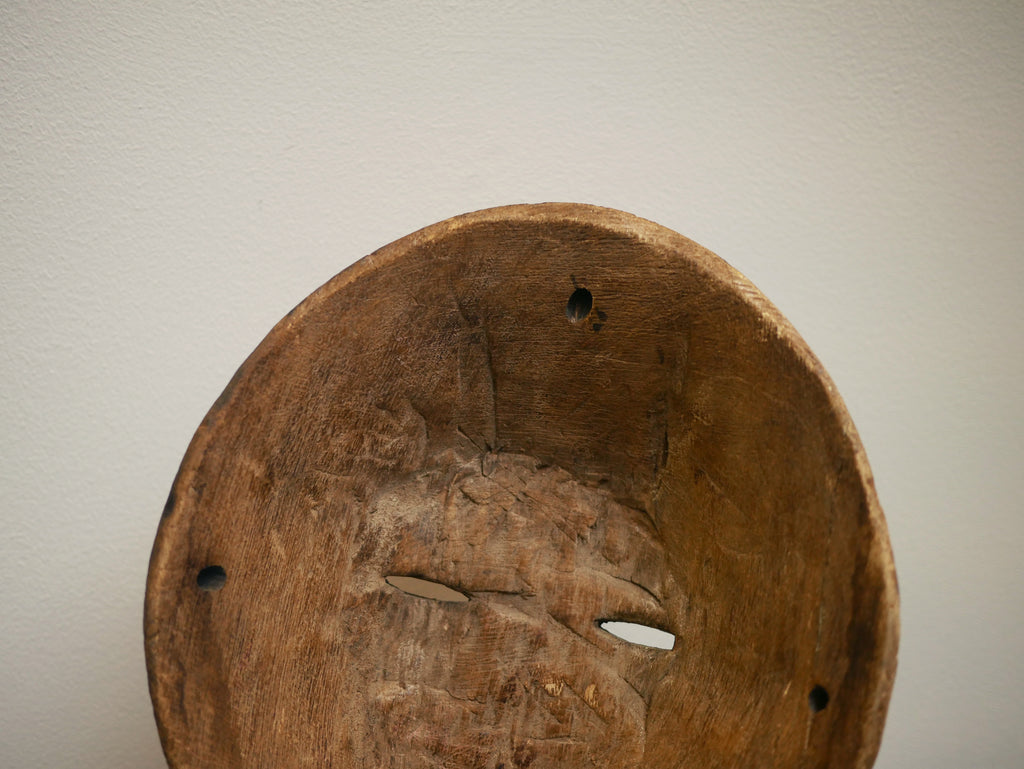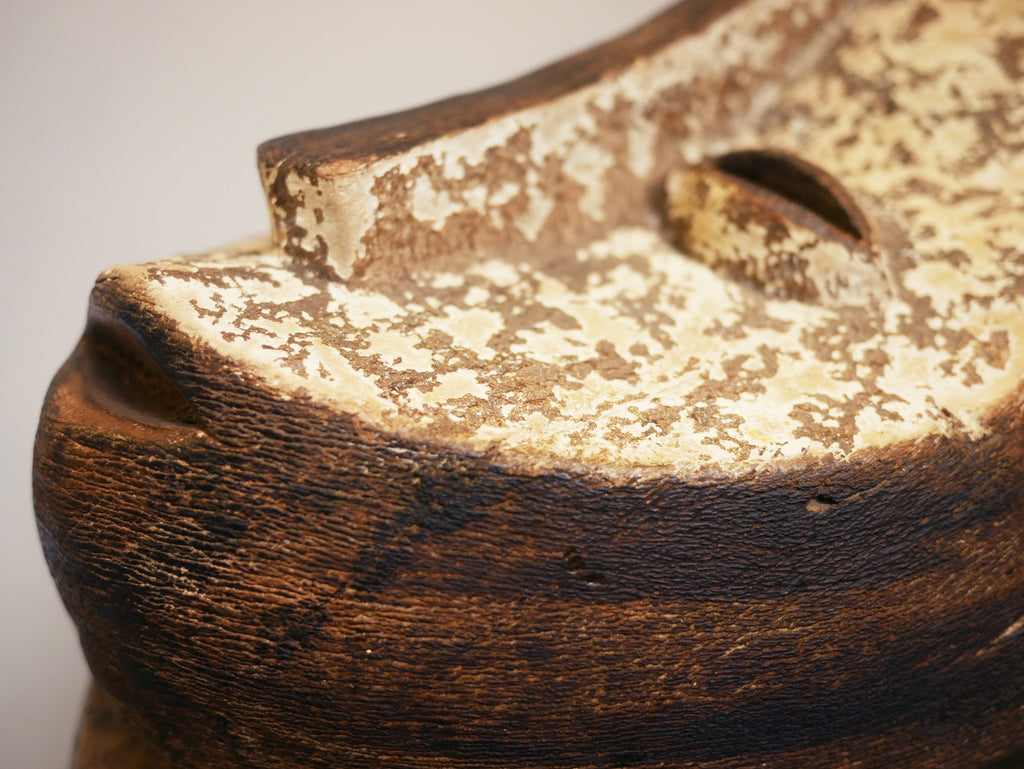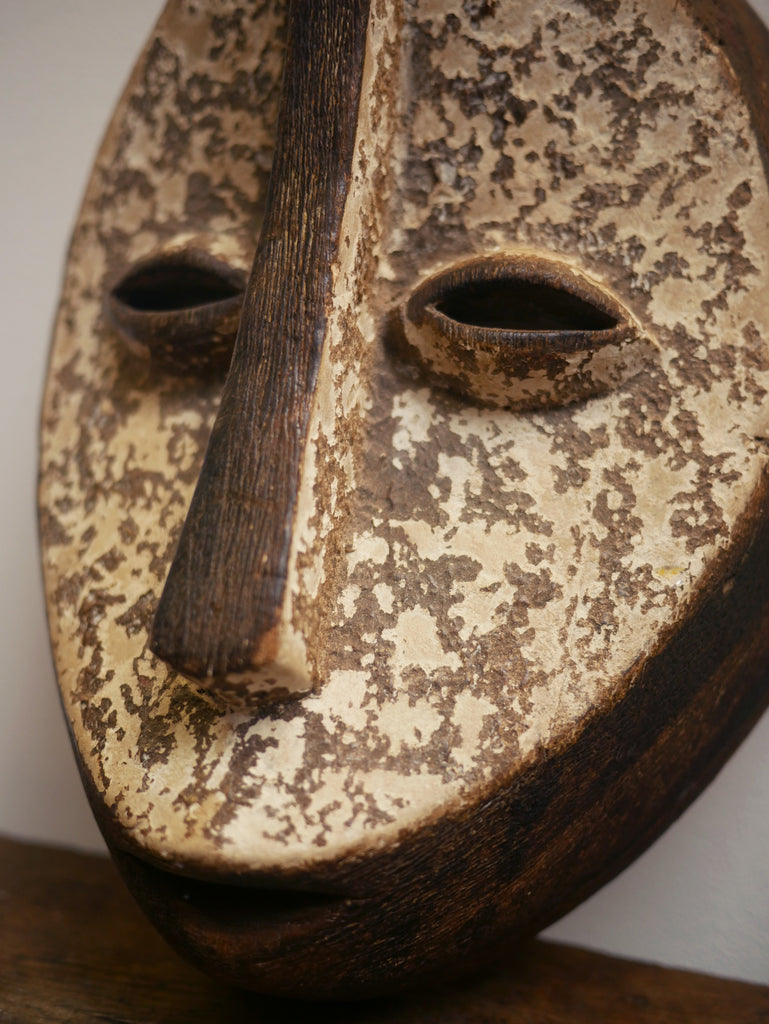 African Lega Tribe Mask
A stunning wooden mask from the Lega tribe in the Democratic Republic Of The Congo. Beautifully simple and artfully carved, with a lovely aged patina. This piece would look lovely hung on the wall or perched, as we have had him, on a coffee table. 
Dimensions: 23.5cm wide, 30cm High.