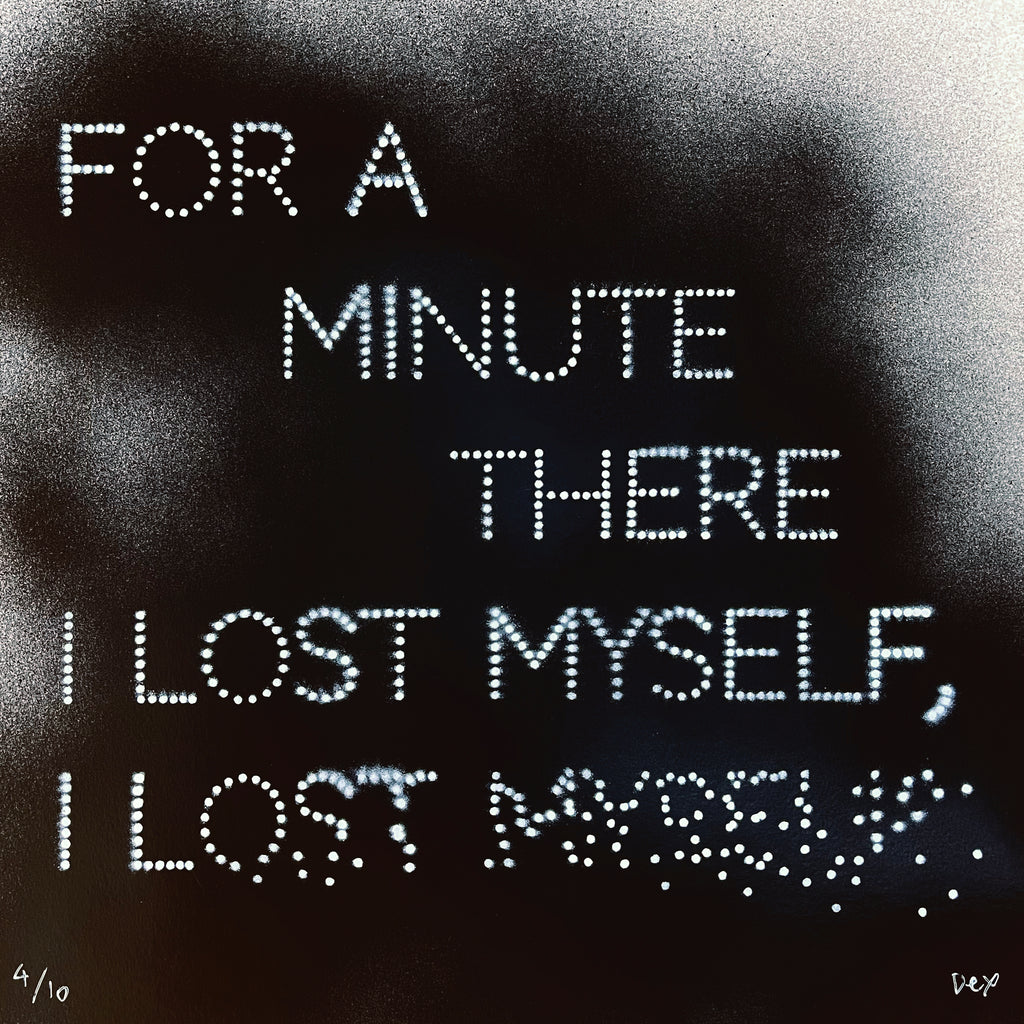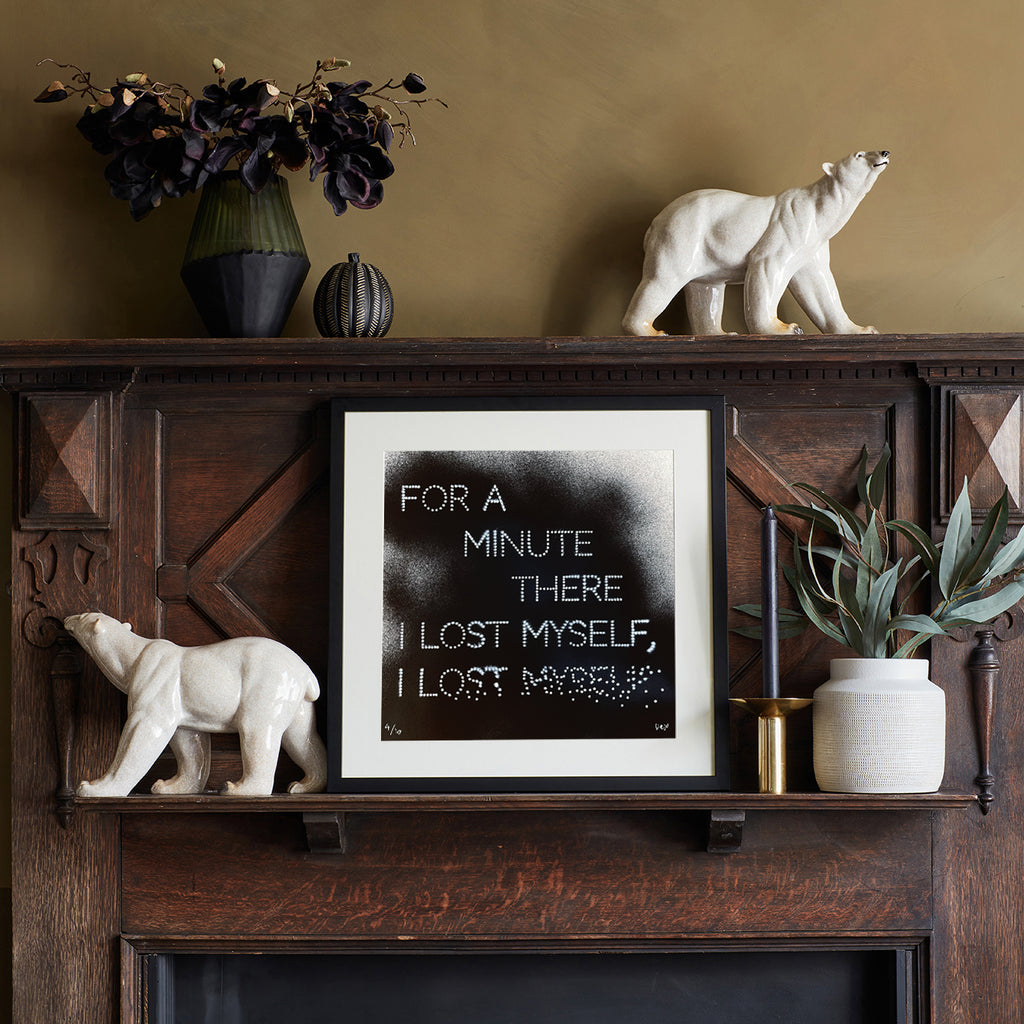 Karma Police (Stencil)
Lyrics by Radiohead. 
A two colour (black and white) spray painted stencil artwork.

Carbon Black and Titanium White spray paint on wonderfully thick Daler-Rowney Canford China White Card (300gsm).

Please note each print differs slightly by the nature of being a unique stencil.

Signed and numbered by the Artist, Dex.

40cm by 40cm, sold unframed. Edition of 10.
40cm by 40cm.
Sold unframed.